_________

GALLERIES:

_________

_________
Welcome to the Online Art Gallery of Karen Kennedy

"Lilah, Beauty of the Night" - an oil painting on a 20 x 16 gallery wrapped canvas.
Returning from an Art Reception last summer, I poured a drink and was headed for the patio. Before I could turn the doorknob, a mountain lion walked across the patio in front of me. A chilling experience, we have lived in the foothills for over 20 years and had not seen one. The following February a neighbor sent a video cam of a mountain lion with two cubs crossing their patio. During the Corona "Stay at Home" order, I took time to study and paint this Mountain Lion. Did you know they are indigenous only in the America's? Rarely found in the Eastern U.S. due to population removing most of their habitat, they remain part of our Western U.S. world. This sleek and stealthy beauty, a night hunter whose prey is primarily deer, are rarely seen.
Featured Work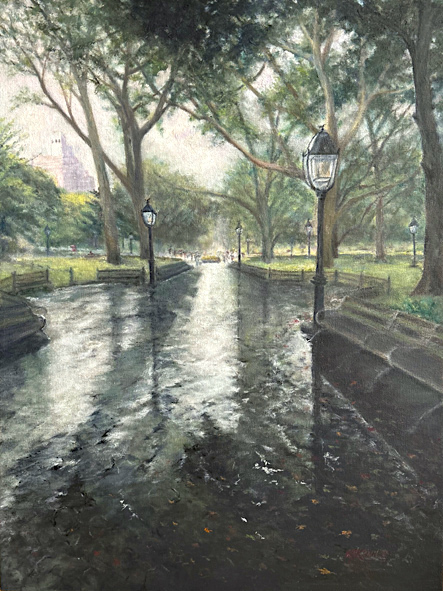 ---
Artist Statement
I enjoy knowing the "Why" behind the subjects I paint. Like why a Mountain Lion can move with such stealth and grace, so I study their bone structure and muscles. Or why the early morning sun adds such brilliant reds and yellows to all the colors it touches. What makes a face or body position show emotion? Once I've satisfied this question for myself, I am ready to pull all my art knowledge together to capture the inspiration I feel. This desire to understand the visuals that inspire me leads me to a Realism style and I use a painterly approach.
Visit my "News and Events" page to see recent and current events.
---
| HOME |