_________

GALLERIES:

_________

_________
Welcome to the Online Art Gallery of Karen Kennedy

"Away From It All" - In the midst of the Covid pandemic during 2020, a friend and I spent a wonderful day "Away From It All" in City Park. Our spirits were renewed through sharing quiet moments while walking in beautiful surroundings with the warmth of the sun on our backs. I was inspired to share this exceptional experience in this painting.
This Oil painting is 11 x 14 inches on a gallery wrapped canvas and continues around the the 1 1/2" edges.
Featured Work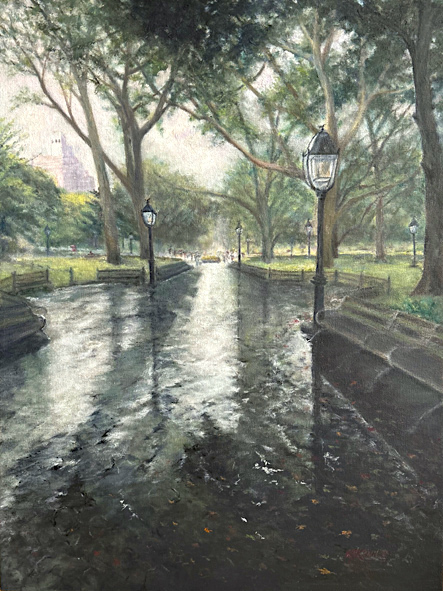 ---
Artist Statement
When something visual catches my eye, I ask myself why. Was it the lighting, or the amazing colors, or the shapes and movement telling a story, and did it make me feel good, a sense of freedom, curious, moody, or maybe it was a person or animal expressing their emotions? The desire to share those momentary experiences challenges my artistic growth usually leading me to a Realism style with a painterly approach.
Visit my "News and Events" page to see recent and current events.
---
| HOME |